Configure wireless LAN in macOS 10.15
1.Open the control panel of your MacBook and click on Network.
2.Click on the panel next to network name and choose the wireless LAN you want to connect to
3. Insert your username and password (not the ZIM-Pin) in the pop-up window.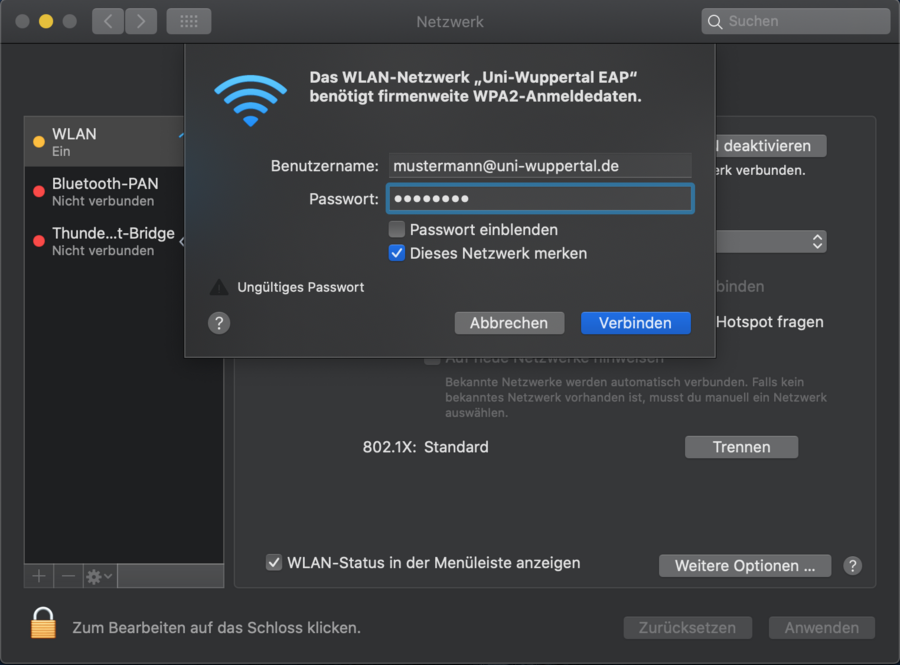 4. If an additional pop-up window appears, click on continue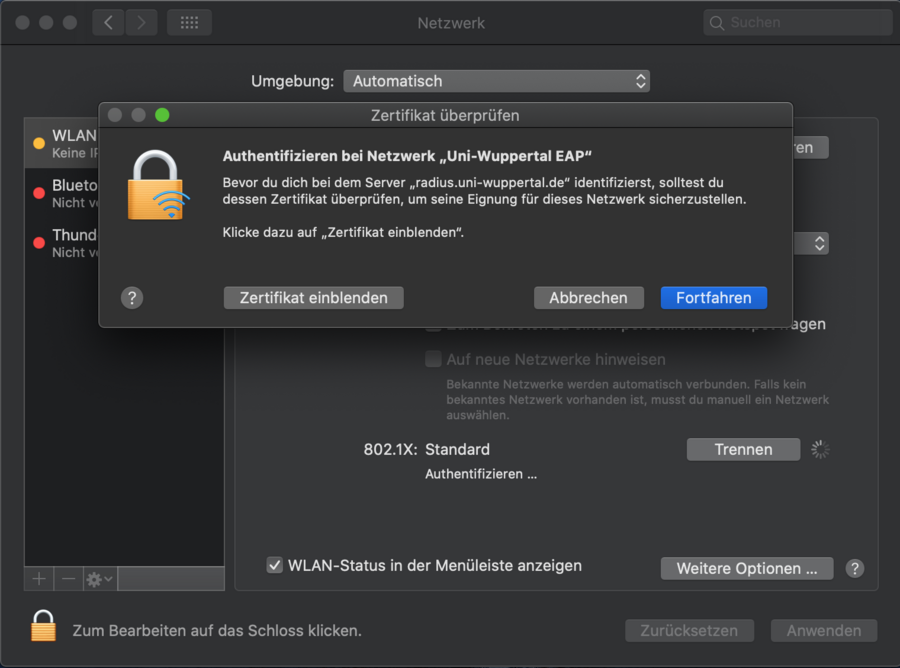 5. At last you have to insert the password of your MacBook.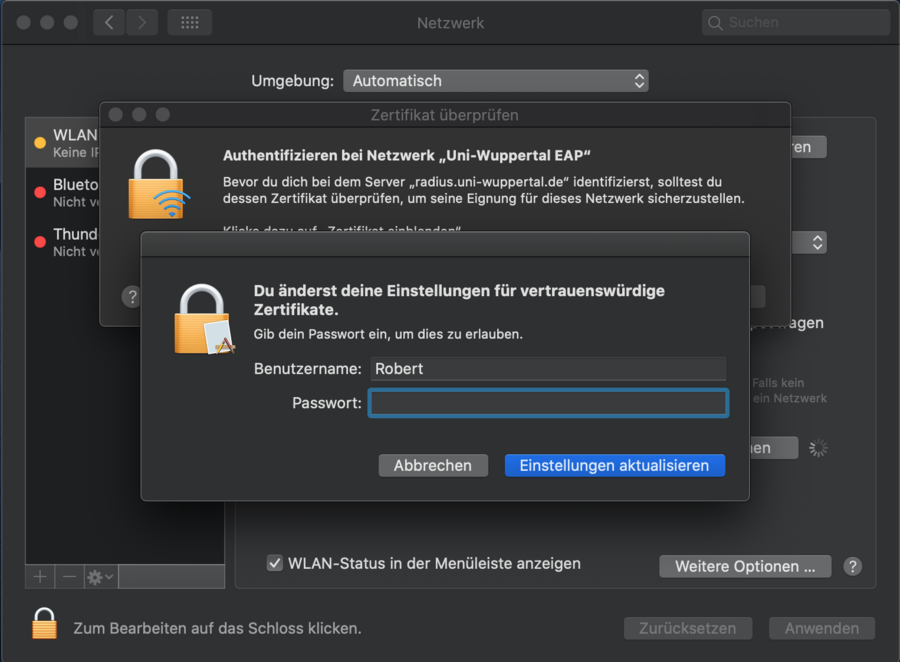 You're now connected to the wireless LAN of the Bergischen Universität Wuppertal.
If you have any questions please contact our customer support.
Tel.3295
E-Mail: zimber@uni-wuppertal.de