Mozilla Thunderbird
When you start the mail client for the first time an assistent will help you to configure your email account.
If you haven't configure an email-account choose the typ "E-Mail-Konto" and click weiter.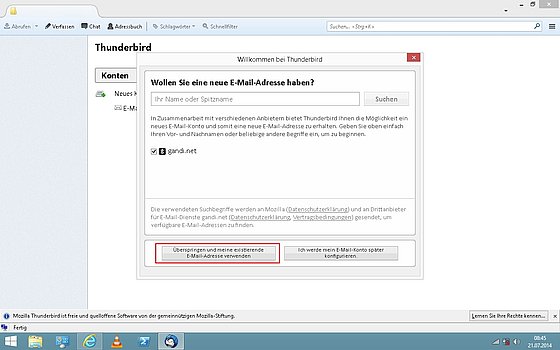 Enter a name for this account in "Ihr Name", this is not relevant for the configuration, but necessary for differing the individual accounts.
Enter your email-address in "E-Mail-Adresse". If you are student, it's your matric no. In case of choosing an email-alias enter it here. Example:
1234567@uni-wuppertal.de
alias@uni-wuppertal.de
While using your ZIM-account enter your username. Example: mustermann@uni-wuppertal.de
Click "Weiter".