iPod touch / iPhone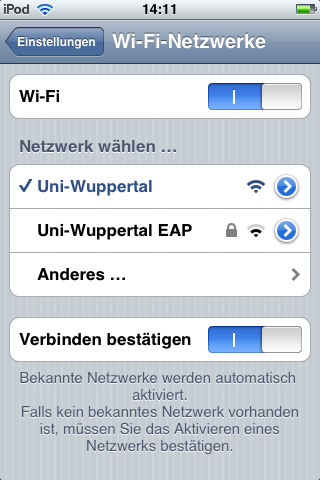 iPod touch and iPhone are able to use the "Uni-Wuppertal EAP WLAN"
If your iPod touch or iPhone is running with the firmware 2.0 or 2.1 it is possible to connect to the network of the university Uni-Wuppertal EAP WLAN.
This instruction shows you with screenshots the steps for setting up the 802.1X client.

Keep your user account data (loginname respectively student ID and your password) ready.
1. Choose the network "Uni-Wuppertal" and connect with it.
2. Log in via WebVPN and enter the homepage of the ZIM.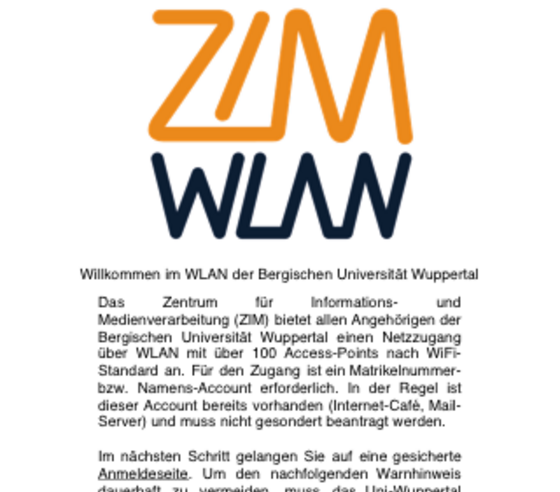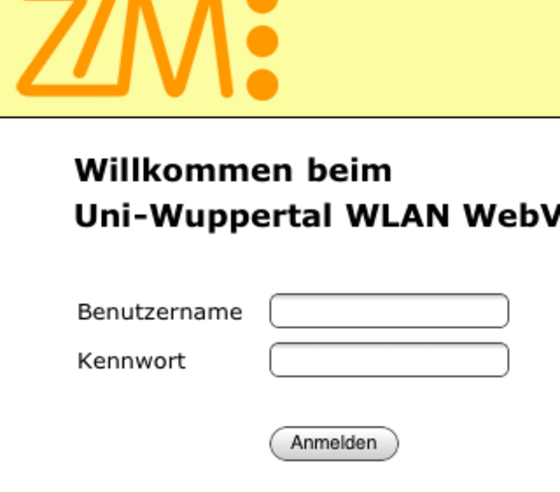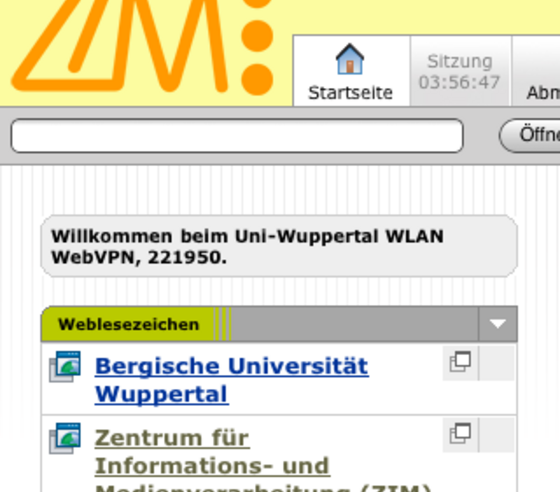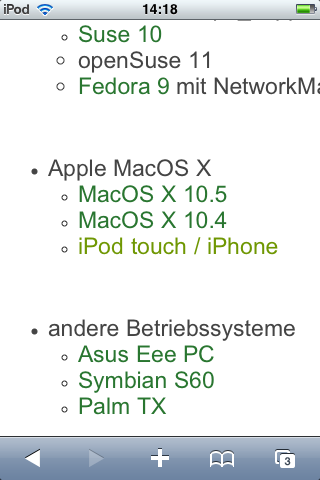 3. Go to 'access' (Zugang) --> network connection (Netzanschluss) --> WLAN
4. Choose your iPhone / iPod.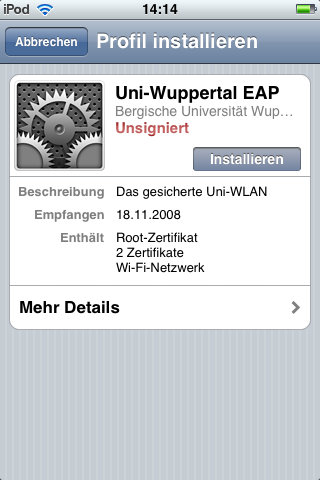 5. Download the configuration-datafile with your iPhone or iPod touch: configuration file.
6. Choose the action 'install' (Installieren) in your menu.
(Kopie 1)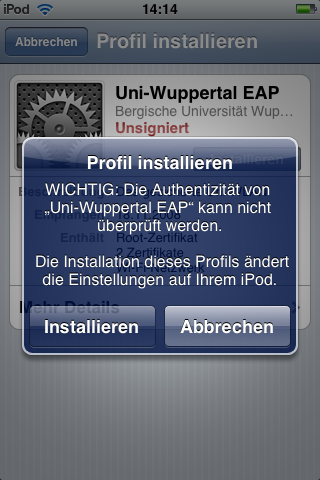 7. Click on 'install' (Installieren).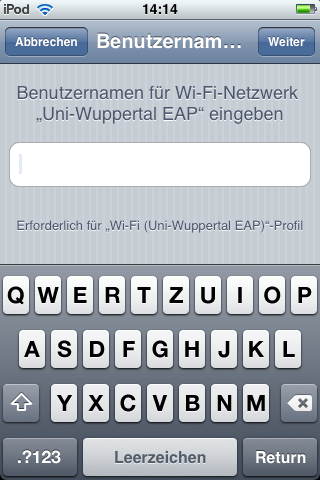 8. Type in your username.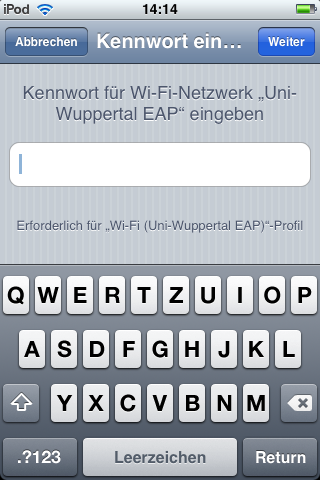 9. Now enter your password.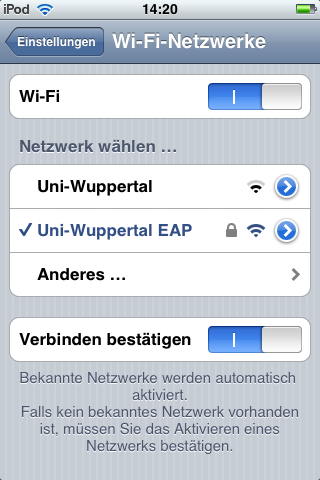 10. You successfully installed the 802.1X-profil and you are now able to use the "Uni-Wuppertal EAP"-network of the university.
If you have further questions, please contact the user support, phone: 0202/439-3295.