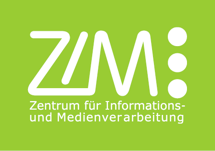 Hauptnavigation Anfang
Hauptnavigation Ende
Document World provides future black and white printing
The new printsystem (black/white A4 und A3) for users of HRZ and library will start on 01.08.05. All print outputs and corresponding invoices will be processed by the devices of "Document World Neidhöfer".
[more]
---
Studentischer Schwarz-Weiß-Druck bei Document World
Das neue Drucksystem (schwarz-weiß A4 und A3) für Rechenzentrums- und Bibliotheksnutzer geht ab dem 01.08.05 in Betrieb. Diese Ausdrucke und deren Abrechnung werden dann nicht mehr über das HRZ sondern über die Geräte der...
[more]
---