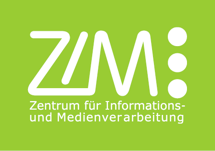 Hauptnavigation Anfang
Hauptnavigation Ende
WLAN-Accesspoints unbedenklich
Strahlungsmessung an den WLAN-Accesspoints Im Mai 2003 wurde das . Auch in der Bibliothek wurden sogenannte "Accesspoints" eingerichtet - das sind die Sender/Empfänger, die mit den Notebooks Funk-Kontakt aufnehmen und ...
[more]
---
WLAN access points: no health hazards
Testing the WLAN access points for health hazards In May 2003 the . Access points have been installed at several places on the Campus, including the University Library. Access points are the transmitters/receivers,...
[more]
---