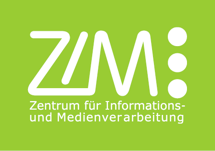 Hauptnavigation Anfang
Hauptnavigation Ende
Neuer Spam-Filter aktiv
Neu: Der Spam-Filter des HRZ Spam Mail (massenhafte Werbepost) ist die Geißel der E-Mail-Nutzer und der Postmaster. Und es scheint immer schlimmer zu werden... Um Sie vor den nervenden Auswirkungen dieser Werbemüll-Flut...
[more]
---
New Spam Filter is active
New: Spam filter of HRZ Spam Mail (Junk Mail) is the plague for all eMail users and postmasters. And its number is still increasing... To protect our users against this boring floot of commercials, we have set up an...
[more]
---