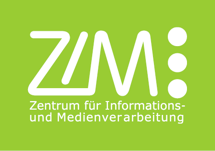 Hauptnavigation Anfang
Hauptnavigation Ende
Notbetrieb wegen Ausfalls der Kälteanlage
Notbetrieb im HRZ Aufgrund des Maschinenschadens in der zentralen Großkälteanlage sind wir gezwungen, für die kommenden Tage diverse Rechner und Peripherie zugunsten zentraler Dienste außer Betrieb zu nehmen. Wir...
[more]
---
Emergency operation because of failures of cooling devices
Emergency operation for HRZ Because of a mechanical failure in the central large cooling devices we have to shut down several computers and peripheral devices in favour of central services for the next days. We expect...
[more]
---